1. Installation between buildings:
Installing a Sail between buildings can be very cost effective as there is no need for posts cutting down on both material and labour costs. A short site survey can confirm whether or not this is workable in your environment. Many things need to be taken into consideration – how it will look, whether the house or fence materials are strong enough for the tension that is applied to a professional Shade sail, the storm rating for your area etc. If you think this might work for you. Call us now and we will have a consultant come to advise what is possible and give you an obligation free quote.
2. Installation with posts alone
Posts allow for a completely independent structure and can be very tastefully designed to complement existing architecture. The posts will be engineered to the correct storm rating for your area, galvanized and powder coated with the desired colour, they are then concreted to a depth of 1.2metres and at least 400mm wide. The angle of the poles allow for correct tension and the Sail will look great for many years.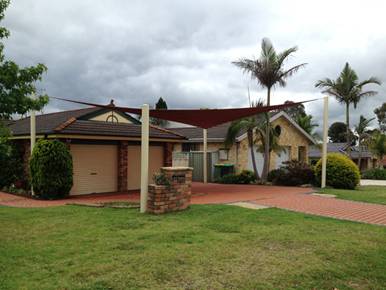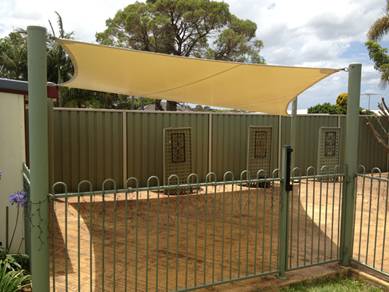 3. Combination of posts and existing structure.
If there is an existing structure that can be used to attached a part of the shade sail to, it is always a great way to go. Saving both space and money and it can look great. There are some very esthetic marine grade stainless steel fittings that we use to attach the sail to a wall, roof, or balcony and because we use marine grade they will never rust or deteriorate.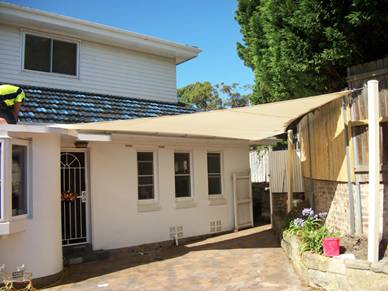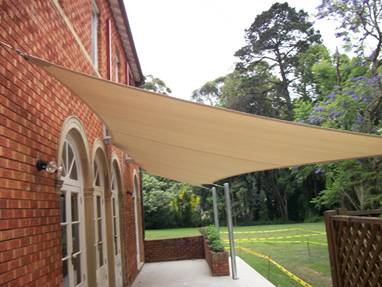 4. Attaching to posts and roof
This is a very effective way of covering a deck, verandah or entranceway and ideal for a shade sail installation on the second floor of a building.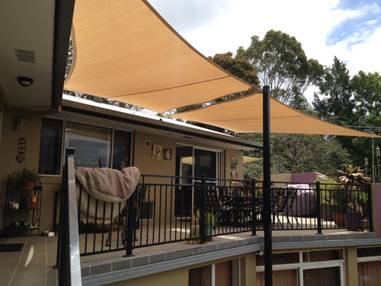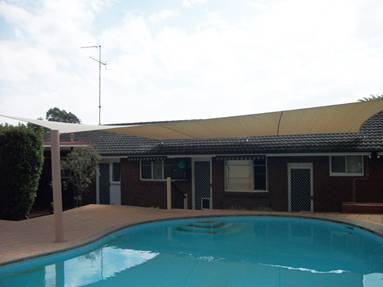 5. Flat edge to building plus post
This is achieved by having the sail attached to a metal bar on the edge  that will attach to the building. It is great for entrance ways, awnings etc as it provides full coverage to the building.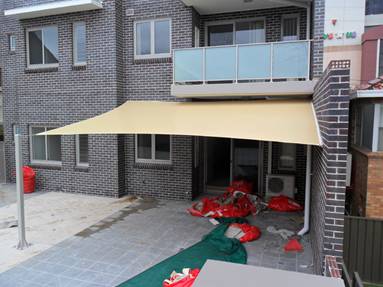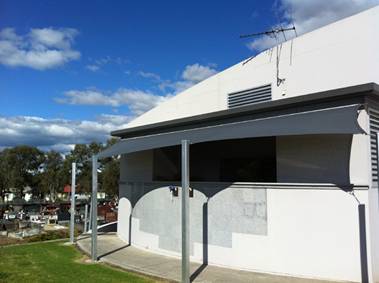 Call now for a now obligation free quote: 02 8074 3794